LIES YOUR PARENTS TELL YOU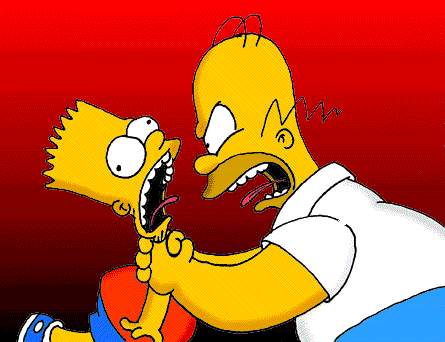 Don't you hate it when your parents say something, and you're SURE it's not true?
Therefor, I listed some of their lies here, so you can LOOK OUT for them!
Don't believe what they say! The only one you can trust in this world is me,
Bartholomew J. Simpson.


I'm only doing this for your own good.

If you tell me, I promise I won't get mad.

If you point, you'll get warts.

You'll understand when you're older.

If you cross your eyes, they'll stay that way.

I'm only gonna say this once.

Someday you'll thank me for this.

You'll be sorry.

When I was your age, I had to walk 7 miles to get to school.

If you eat all your carrots, you can see in the dark.

If you crack your knuckles, you'll get artritis.

No matter what happens, you'll always have your family.